Who caught the Top Chef Finale last night? I think the final competition is always one of my favorites. There are no weird challenges, no gimmicks to get viewer ratings, no stupid tasks that have nothing to do with cooking, its just the chef and their food, their way. They get the chance to create their ultimate tasting menu for the judges. This season did not disappoint. Both chefs brought their A game and served incredible meals.
The final two came down to Sarah vs Paul. I was rooting for Paul.
I've liked Paul's dishes since the second or third episode. I think he's creative and consistent with his dishes. Sarah was always a little bit up and down and I wasn't always crazy about her flavor choices. I think Paul also has better skills in the kitchen and keeps his head under pressure, two essentials to being a great chef.
They both prepared heavenly meals and I wish I could have been one of those lucky judges to get to eat both incredible meals. In the end, my choice prevailed an Paul took home the title of Top Chef for season 9!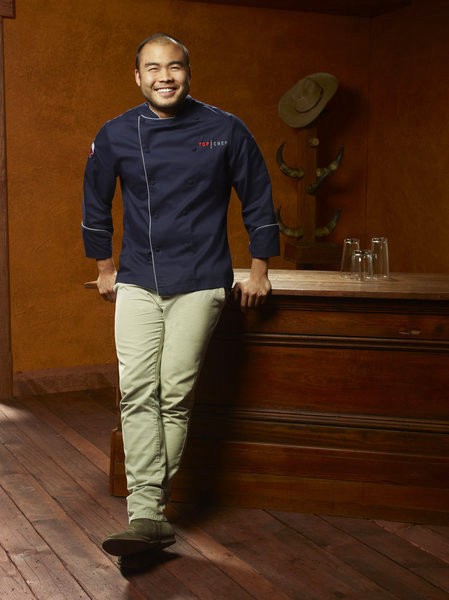 All in all, it was a good season, however I  was annoyed at how obviously Bravo tried to use stupid challenges to create drama and gain viewers. They also drug out the season by adding the first few episodes that narrowed down the top 16 from 29. I miss the challenges that were mostly about cooking and less about how good you are at riding a bike, cross country skiing, or shooting a gun. But such is the way of a successful reality show.
The only question left to ask is, when are they going to do a Top Chef Philadelphia already?!
Anyone else catch the finale last night? Were you rooting for Paul or Sarah?